Home Builders Resource Expo: Rebuilding After A Wildfire
10:00am - 4:00pm
Silver Dollar Fairgrounds
2357 Fair Street, Chico, CA 95928
---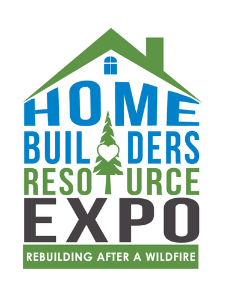 Home Builders Resource Expo – FREE ATTENDEE REGISTRATION!
Click here for more information and to register
Learn about the building process, permitting, timelines, etc.
Learn about resources for insurance and lending
Classes/Educational Sessions
Exhibitors
Meet with local building officials, CalOES, Paradise Irrigation District and others
Find out about the Zone Captain Program
Learn about alternative building techniques from manufactured to modular, stick-built to concrete and more!
Food Trucks and Children's Play Area
Location:
Silver Dollar Fairgrounds
2357 Fair Street
Chico, CA 95928
View a Map
Date/Time Information:
Saturday, June 29, 10:00AM – 4:00PM
Sunday, June 30, 10:00AM – 4:00PM