We will rebuild Paradise, and it'll be better than ever.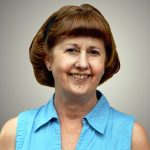 None of what we've been through is easy, but I am genuinely excited about the opportunities we have ahead to envision a New Paradise.

Together, we can do this.

~Jody Jones
Mayor, Town of Paradise
Re-Entry/Changes to Evacuation Orders
We ask that Town of Paradise property owners be mindful of which evacuation orders have been lifted by the Butte County Sheriff's Office and Town of Paradise Police Department. If the evacuation order for your neighborhood has been lifted for re-entry, please review the health and safety information available at buttecountyrecovers.org/re-entry.
If your property is still under an active evacuation order, please wait to re-enter until an announcement regarding your evacuation zone is made. Any changes to zones under evacuation will be shared via:
We want to assure residents that the Butte County Sheriff's Office and Paradise Police Department, in conjunction with multiple agencies, as well as utility providers, are working as quickly as possible so that you may be granted access to your property. We understand your urgency to return home and appreciate your patience as we work through this complex process.