We will rebuild Paradise, and it'll be better than ever.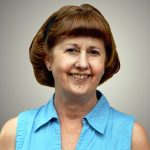 None of what we've been through is easy, but I am genuinely excited about the opportunities we have ahead to envision a New Paradise.

Together, we can do this.

~Jody Jones
Mayor, Town of Paradise
Paradise Ridge Chamber of Commerce Launches Post-Camp Fire Business Status Directory
Many of our local business that survived the fire, have reopened!  Please check this regularly updated list of what is currently open.  If you own a business that is open and not included on the list, you can add it by filling out this survey.