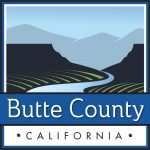 Oroville, CA – Butte County, in partnership with the American Red Cross, has initiated consolidation of shelter locations for residents impacted by the Camp Fire in an effort to ensure the sustainability of shelter accommodations. All shelter sites will transition into either Glenn County Fairgrounds (221 East Yolo St. Orland CA), or Butte County Fairgrounds* (*Farmers Hall or Expo Hall, 199 East Hazel St. Gridley CA).
The plan for shelter transition is as follows:
Bidwell Jr. High School 2376 North Ave, Chico CA (transition to Butte County Fairgrounds, initiated 11/23)
Neighborhood Church 2801 Notre Dame Blvd, Chico CA (transition plan in progress, details to follow)
Church of the Nazarene 2238 Monte Vista Ave, Oroville CA (transition plan in progress, details to follow)
Yuba-Sutter Fairgrounds 442 Franklin Ave, Yuba City CA (transition to Butte County Fairgrounds, beginning 11/24 at 2pm)
All shelter resources will be allocated to the Butte County Fairgrounds and Glenn County Fairgrounds shelter locations once transition of all current shelter evacuees is complete. Butte County, Town of Paradise, the City of Chico, and City of Oroville are working in collaboration with State and Federal partners, to identify mid- and long-term temporary housing solutions for residents while they rebuild or secure permanent housing. In the interim, Butte County Fairgrounds and Glen County Fairgrounds shelter sites will operate to meet the immediate and critical temporary housing needs of evacuees.
Staff from Butte County and the American Red Cross are actively communicating the shelter consolidation plan with evacuees currently residing in the shelters scheduled for closure.  Transportation is being provided to all shelter evacuees, as needed.  Animal shelter accommodations will continue to be provided at the Butte County Fairgrounds site.