Camp Fire Zone Captain System
Citizens uniting together to rebuild their neighborhoods and community.
The Camp Fire Zone Project is designed by citizens to help citizens. In their roles as zone captains, individuals meet regularly to share rebuilding questions, resources, and needs specific to their community. Zone Captains then report back to their community/council leaders with updates and information or requests. From Paradise to Concow to Stirling City (and everywhere in between) The Zone Captains are a group of organized individuals working together to unite as one nonpolitical voice, the system is unique by grouping a large number of people together with a unified voice to achieve a common goal of rebuilding their neighborhood/solving issues and being able to save a lot of time and money.
IT'S ALL ABOUT WORKING TOGETHER TO GET ANSWERS, PRESENT CHALLENGES & REBUILD.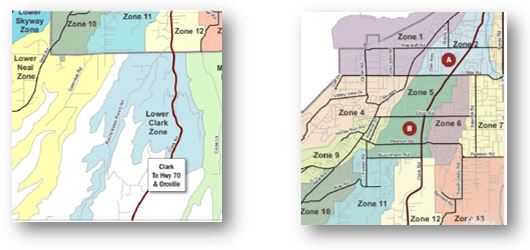 Here are the benefits of this system;
THE BLOCK CAPTAIN SYSTEM HAS PROVIDED SIGNIFICANT SAVINGS OF AROUND 25% TO PEOPLE REBUILDING IN THE SAME AREA. EXAMPLES OF WHERE THIS COULD HELP PARADISE NEIGHBORHOODS WOULD BE WITH :
MASS TREE REMOVAL ON PRIVATE PROPERTY
GETTING YOUR RECORDS OF SURVEYING DONE TOGETHER
AND USING THE SAME BUILDER ARE JUST A FEW EXAMPLES
IN SANTA ROSA AND SONOMA COUNTY THE BLOCK CAPTAIN AREAS ARE THE PLACES WITH HOUSES GOING UP SOONER AND ARE ALMOST COMPLETE. THE BLOCK CAPTAIN AREAS HAVE ADDRESSED ISSUES TOGETHER, WORKED THROUGH THEM AND SAVED THEMSELVES TIME AND LOTS OF MONEY!
Here's how it works;
A committed captain steps up and establishes their zone. We are going to use the Town of Paradise evacuation zones to start and the upper Magalia area as well. We can also incorporate a CO-Captain or Neighborhood Captains, since this is pretty large scale. The captain is the point person that is the voice that you can get direct information from. The Zone Captain attends all meetings, and makes connection for resources and then reports back to the group. You can make a FB group for your zone or use a group email to communicate as a group.
Mailers are sent for each zone (and hopefully forwarded to the residents current address) to let them know their zone, who the captain is and provide them with whether there is a FB group organized or a group email established for their zone. If they want to participate, they now have the contact info to be able to do so.
For our voices to be heard as one, it's critical to have the support of our elected officials and someone within the public sector to support this and help take issues to the Town to facilitate action. This system brings change from the citizens (private sector) and moves it to the officials (public sector). Your zone captain becomes your presenter to the officials (public sector) to voice your issues and get answers.
Once the zones are established, you can meet weekly or biweekly to voice ideas, concerns, share contacts, plan for sharing costs for projects, plan BBQ's, etc. You will also be able to communicate daily though your FB group or group emails.
Your block captain then becomes your point person to move the ideas and issues forward with action; an example would be contacting a surveyor to get a bid for your neighborhood. Zone captains then can meet up together as well to share information and ideas. Zone captains can also plan meetings with representatives from PGE, the planning department, surveyors, etc.
The system only works with committed zone captains and the support of a town official. The system is unique by grouping a large number of people together with a unified
---
Resources for Additional Zone Captain Information.
Click here to download a list of the Unincorporated Butte County Zone Captains
Click here to download a list of the Town of Paradise Zone Captains