Information about temporary dwelling units on this page is in regards to properties in unincorporated Butte County.
For more information about temporary housing requirements as a result of the Camp Fire
please call 530.552.3701 to contact Butte County Development Services.
Click here to download a printable version of this page.
Allowable Temporary Dwelling Units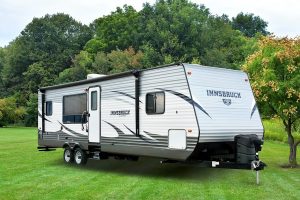 Recreational Vehicle:
A motor home, travel trailer, truck camper or camping trailer that is: (1) self-contained with potable water and sewage tanks and designed for human habitation.
Movable Tiny House:
A movable tiny house is a structure utilized as living quarters by one household that is licensed by and registered with the California Department of Motor Vehicles, meets the American National Standards requirements and is certified by a qualified 3rd party inspector for ANSI compliance, cannot move under its own power, is not longer than allowed by State law for movement on public highways, has a total floor area of not less than 150 square feet, and has no more than 430 square feet of habitable living space.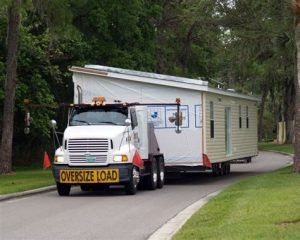 Mobile/Manufactured Home:
A housing structure transportable in one (1) or more sections, designed and equipped to be used with or without a foundation system. Structure must be less than 10 years old and hooked-up to water, sewer and electrical utilities.
Allowable Locations for Temporary Dwelling Units
Temporary Housing:
Up to two temporary dwellings allowed.
Recreational vehicles allowed without water, sewage disposal or electricity hook-ups on any residential lot for until July 29, 2019. A temporary administrative permit and full hook-ups to water, sewage and electricity will be required after the above date.
Temporary dwellings (Tiny Homes or Mobile/Manufactured Homes) with water, sewage disposal or electricity hook-ups shall be allowed with temporary administrative permit and subject to applicable requirements.
Temporary Recreational Vehicle Park:
Temporary recreational vehicle parks (More than 2 RVs) without requiring hook-ups to water, sewage disposal or electricity hook-ups shall be allowed with temporary administrative permit and subject to applicable requirements for 180 days. After 180 days, all residential uses of recreational vehicles shall meet the standards required by the county ordinance.
Allowable Zoning:
RBP – Research and Business Park
PD – Planned Development
P – Public and Commercial and Industrial
Religious or Community Facility Parking Lots
Agriculture Zone - Parcels that are located within a city or town sphere of influence, are 20 acres or larger and are classified as "grazing or other lands".
RR (Rural Residential) and FR (Foothill Residential)  - Parcels of 5 acres or larger, no more than 2 RVs per acre.
Minimum Parcel Size.
If not specified above, the minimum parcel size for eligibility to locate a Temporary Recreational Vehicle Park or basecamp feature is two (2) acres,
Contact Butte County Development Services for permitting information.